PRESENTATIONS TO EMPOWER TEENS AND EDUCATE PARENTS. INVEST YOUR TIME. INSPIRE OTHERS. IMPACT YOUR FUTURE.
engaging. relevant. empowering.
Scott Frank – Oak Harbor, Ohio
Inspirational Speaker | Internet Safety Expert
Retired Internet Crimes Against Children Investigator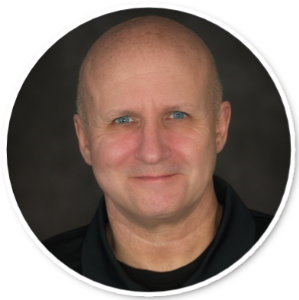 EMPOWERING TEENS.
Digital Empowerment
Presentations for
5th through 12th Grade.
EDUCATING PARENTS.
Digital Empowerment
Presentations for
Parents, Educators and Pastors. 
pARENT resources.
Internet Safety Resources.
Parent Notes.
Partner Links. 
After an amazing 36 year career in law enforcement I retired to follow my passion to EMPOWER TEENS to make safe and healthy choices online and to EDUCATE PARENTS so they can support and guide their teens. As a former Internet Crimes Against Children Investigator my role was to traverse the internet posing as a child. The world I found myself in for over ten years was almost beyond descriptive words. I knew that my investigations were important and they were making a difference – one predator at a time. My heart told me I needed, and wanted to, do  more. I founded the DIGITAL EMPOWERMENT PROJECT™ in 2017 and I am blessed to have the opportunity to travel the country sharing my perspective and presenting to teens, educators, counselors, youth pastors and parents.
When a speaker is passionate about their topic – it allows the presentation to be engaging and impactful leaving the attendees feeling informed and empowered.
Nearly Became a Statistic
"Matt presented a seminar for a group of high-risk youth as part of our "SEED" program. At the conclusion of his seminar two young ladies confided that everything Matt said in his seminar is true and that they were currently experiencing dangerous situations. One involved luring and grooming tactics and being propositioned by older men. The other was a very real human trafficking luring situation with promises of money and a better life. In both cases they began after the young ladies had experienced family breakups and publicly posted their feelings of loneliness and sadness and low self esteem. Just as Matt had told them the posts that showed vulnerability attracted the attention of human traffickers and online predators or as he calls it "the wrong kind of attention". With Matt's assistance our staff worked with the girls to; review the messages and posts, block the users, take screen shots of the messages, provide advice if they decided to contact police, and showed them how to tightened up their privacy settings. There is no way to predict the future but I believe that they came as close as a person can to becoming a statistic and Matt's seminar and advice is directly responsible for preventing a bad situation from becoming something much worse. Myself and my peers highly recommend Matt!"
Jody Bain - Program Facilitator
Community Organized Support and Prevention (COSP)
40,000+ TEENS EMPOWERED AND THOUSANDS OF parents and teachers educated!
[dss_masonry_gallery images="47298,49544,49549,48780,48838,48844,49599,48718,48593,48583,47334,47337,48715,47343,47349,47331,47315,47308,48882,49404,47320,47307,47300,47301,47302,47303,47309,47304,47305,47306,47299,47296,48872,44685,46950,46622,46120,44760,49593,48873,44895,49583,49403,49556,49560,49578,49580,49581,49582,49591" gutter="9" _builder_version="3.22.7" border_radii="on|10px|10px|10px|10px" border_radii_grid_item="on|10px|10px|10px|10px" border_color_all_grid_item="#7cda24" box_shadow_style_images="preset3" _i="0" _address="7.2.0.0" /]
Digital Empowerment Project™ © 2019
Oak Harbor, Ohio