PRESENTATIONS TO EMPOWER TEENS AND EDUCATE PARENTS. INVEST YOUR TIME. INSPIRE OTHERS. IMPACT YOUR FUTURE.
engaging. relevant. empowering.
Scott Frank – Oak Harbor, Ohio
Inspirational Speaker | Internet Safety Expert
Retired Internet Crimes Against Children Investigator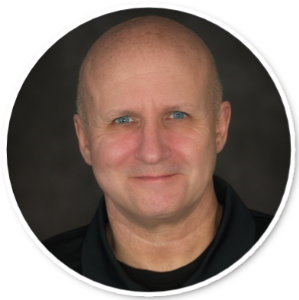 EMPOWERING TEENS.
Digital Empowerment
Presentations for
5th through 12th Grade.
EDUCATING PARENTS.
Digital Empowerment
Presentations for
Parents, Educators and Pastors. 
pARENT resources.
Internet Safety Resources.
Parent Notes.
Partner Links. 
After an amazing 36 year career in law enforcement I retired to follow my passion to EMPOWER TEENS to make safe and healthy choices online and to EDUCATE PARENTS so they can support and guide their teens. As a former Internet Crimes Against Children Investigator my role was to traverse the internet posing as a child. The world I found myself in for over ten years was almost beyond descriptive words. I knew that my investigations were important and they were making a difference – one predator at a time. My heart told me I needed, and wanted to, do  more. I founded the DIGITAL EMPOWERMENT PROJECT™ in 2017 and I am blessed to have the opportunity to travel the country sharing my perspective and presenting to teens, educators, counselors, youth pastors and parents.
When a speaker is passionate about their topic – it allows the presentation to be engaging and impactful leaving the attendees feeling informed and empowered.
Captivating and Informative
"In my capacity as Deputy Mayor and Chair of the Police Services Board for the City of Quinte West I had the pleasure of inviting Matt to speak for both our Police Services Board and on a separate occasion at a City Council Meeting. His complete mastery of the subject matter and dynamic and entertaining presentation style captivated all in attendance, including the Mayor, members of the media, and even experienced law enforcement professionals! His considerable expertise on matters involving high technology and internet predation make him a potent educator on the subject of online safety. His expertise and presentation skills make him a must have for any organization or group looking for valuable information on staying safe and secure when online. I highly recommend him and his services."
-Jim Alyea, Deputy Mayor, City Councillor, Chair of the Police Services Board
City of Quinte West
40,000+ TEENS EMPOWERED AND THOUSANDS OF parents and teachers educated!
[dss_masonry_gallery images="47298,49544,49549,48780,48838,48844,49599,48718,48593,48583,47334,47337,48715,47343,47349,47331,47315,47308,48882,49404,47320,47307,47300,47301,47302,47303,47309,47304,47305,47306,47299,47296,48872,44685,46950,46622,46120,44760,49593,48873,44895,49583,49403,49556,49560,49578,49580,49581,49582,49591" gutter="9" _builder_version="3.22.7" border_radii="on|10px|10px|10px|10px" border_radii_grid_item="on|10px|10px|10px|10px" border_color_all_grid_item="#7cda24" box_shadow_style_images="preset3" _i="0" _address="7.2.0.0" /]
Digital Empowerment Project™ © 2019
Oak Harbor, Ohio